Museum &
Library
Collections
Musashino Art University Museum & Library (MAU M&L) has various research materials about artworks, design specimens, and rare books.
As important fundamental materials for researching art and design, our collections are socially meaningful.
Artworks, rarebook, library, serial publication, imagelibrary and folkart database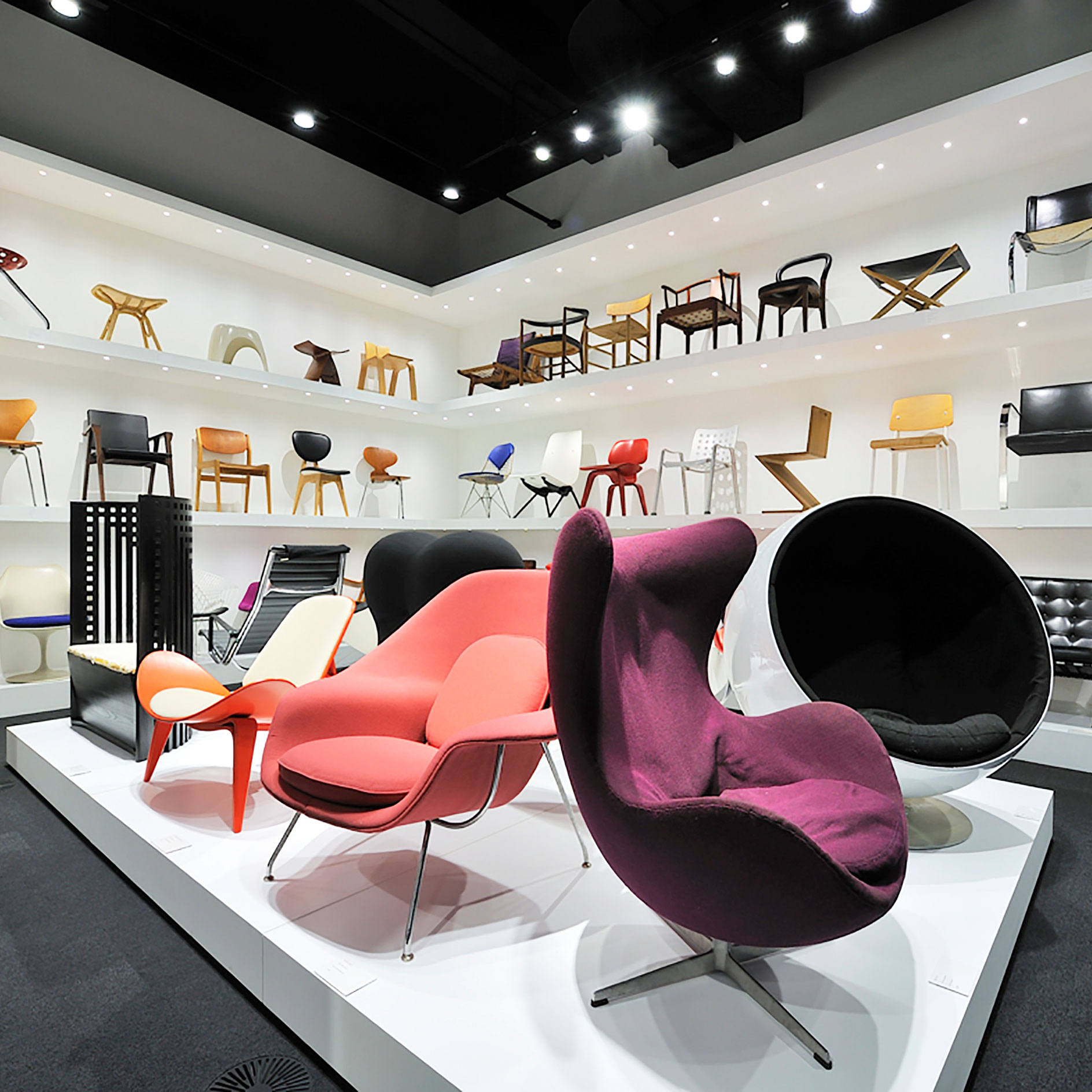 Museum
Collections
The Museum has collected approximately 40,000 art works and design related materials since its opening in 1967. The collection contains about 30,000 posters, focusing on well-designed pieces by designers both within Japan and abroad in the 20th century, and about 400 examples of modern chairs.
The Museum's wide-ranging collection includes product design materials such as household implements and toys, as well as paintings and sculptures mainly by successive professors of MAU, and Kiyoji Otsuji's photography archive including printed works, film negatives, and other related materials.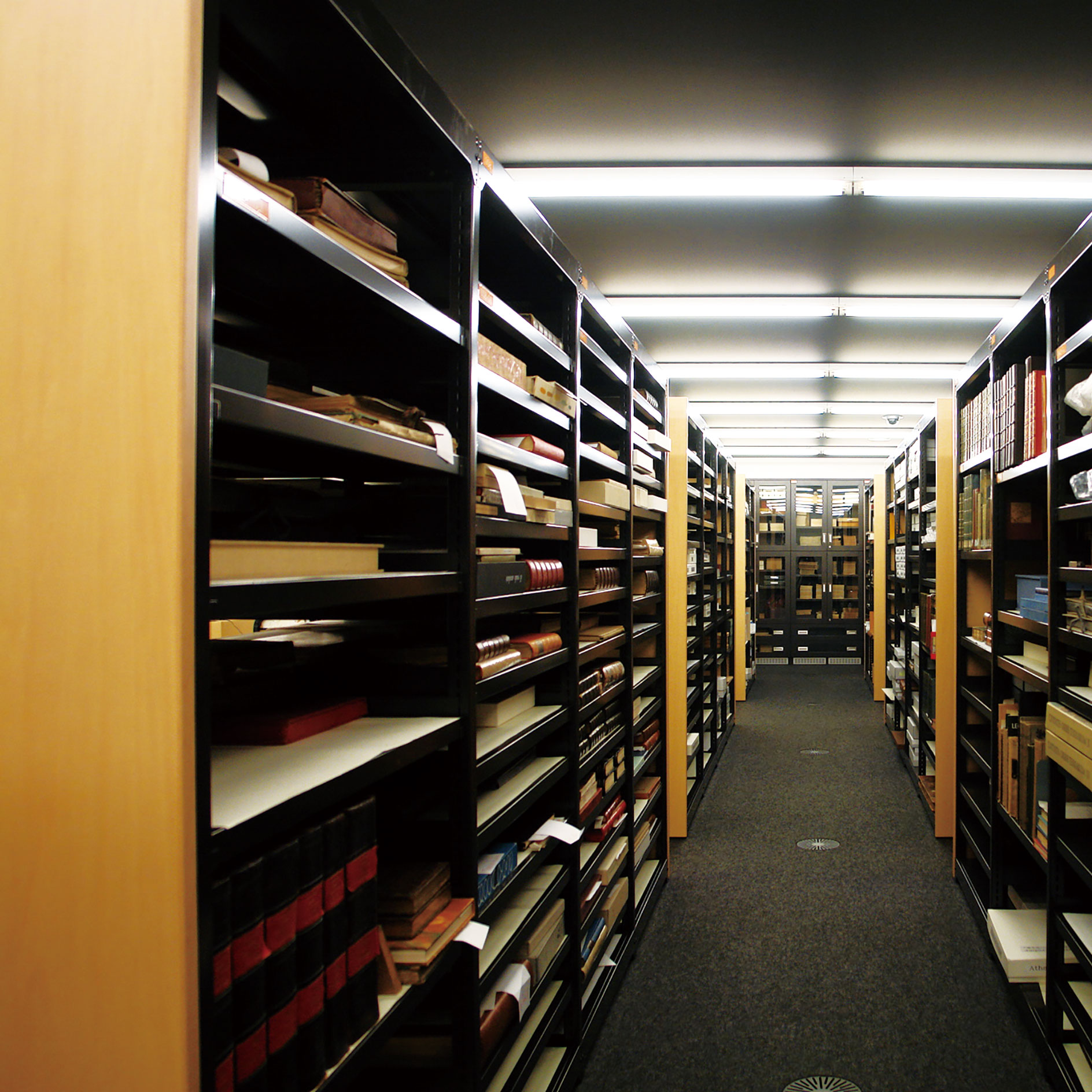 Library
Collections
The Library has a collection of approximately 310,000 books and 5,000 titles of academic and other specialized periodicals with an emphasis on art, design, and architecture. The collection contains about 50,000 exhibition catalogues, 5,500 picture books, and 1,000 "books on book" collected from perspectives of history, culture and design, that are useful for academic learning and research.
In addition, the library's vast collection of rare resources including avant-garde art materials, natural history archive materials, Nara "picture books", "Ukiyozoshi" books, are frequently utilized in diverse study courses, seminars, and lectures.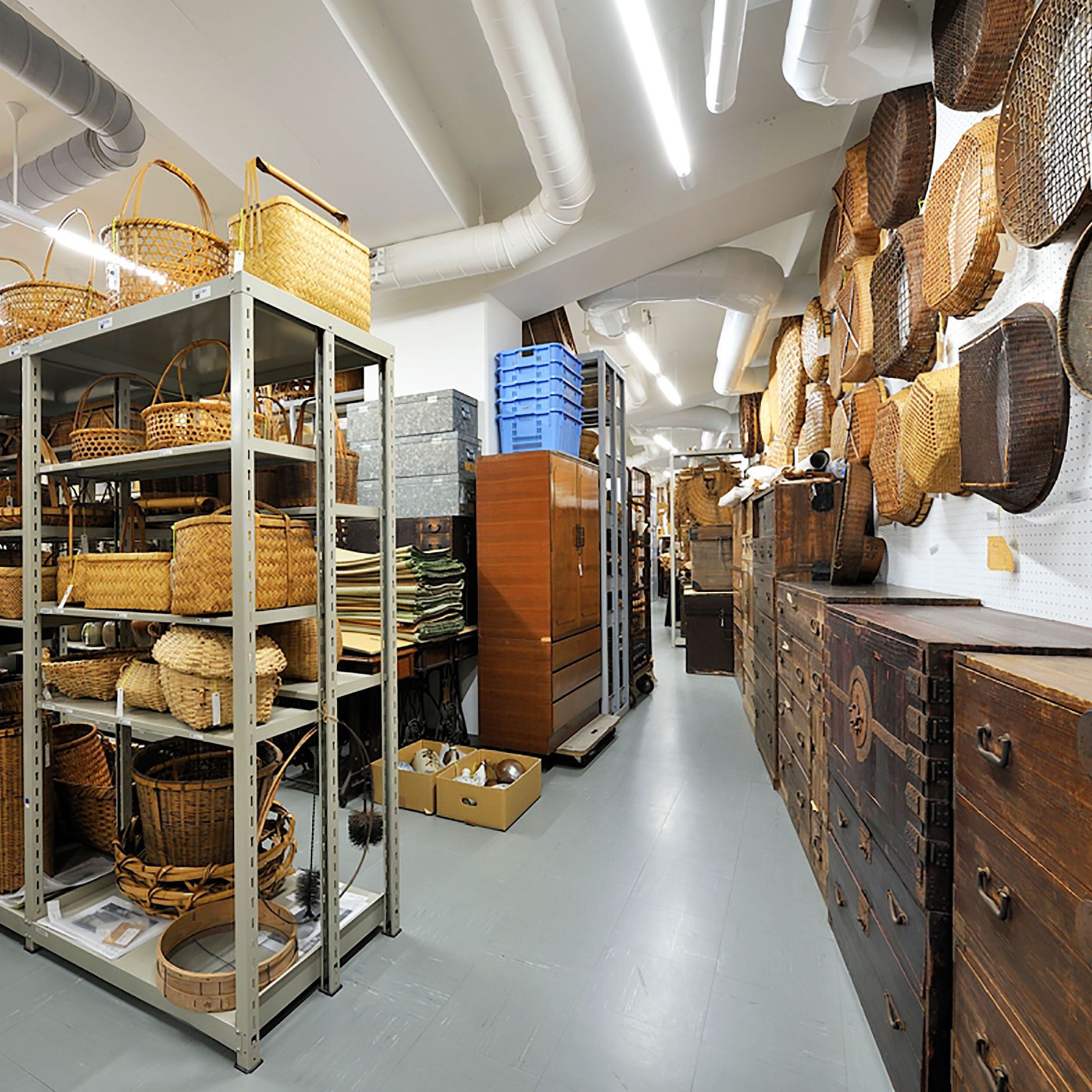 Folk Art Gallery
Collections
The Folk Art Gallery contains artifacts of culture and lifestyles from throughout Japan.
The collection of nearly 90,000 items includes domestic tools and utensils such as ceramics, bamboo craftwork, cloth, folk toys, kites and articles related to religious beliefs.
These materials have been collected by the Life culture research group under the direction of the folklorist, Professor Tsuneichi Miyamoto. In addition, the collection includes approximately 18,000 materials donated by the Japan tourism culture research center, and folk toys collected by the photographer, Kiyoshi Sonobe.
This characteristic collection, as an educational resource, is utilized widely in study courses and lectures as a great opportunity to understand the history of Japanese culture and to look toward the future, as well as to learn about art and design.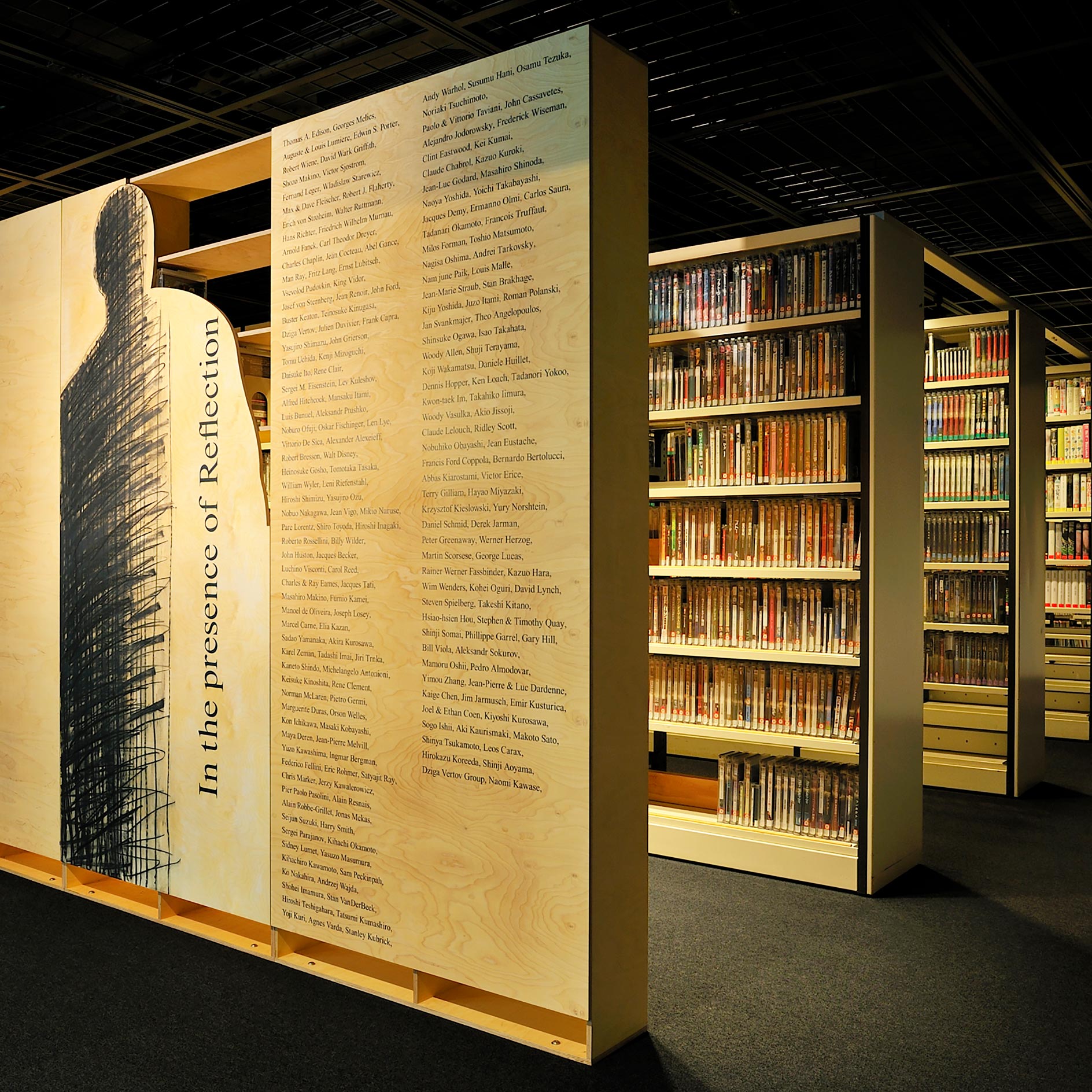 Image Library
Collections
The Image Library comprises a vast collection of visual materials (BD/DVD/VHS/LD/16mm films) from a broad range of genres including movies, documentary films, animation, and art films from the perspective of arts education. This educational resource, as a unique collection for an art university with around 20,000 materials, comprises not only works that are indispensable to study film and visual history, but also many that are rarely shown despite their outstanding artistic merit.
In addition, movie screenings are held regularly to conduce to diverse artistic activities.