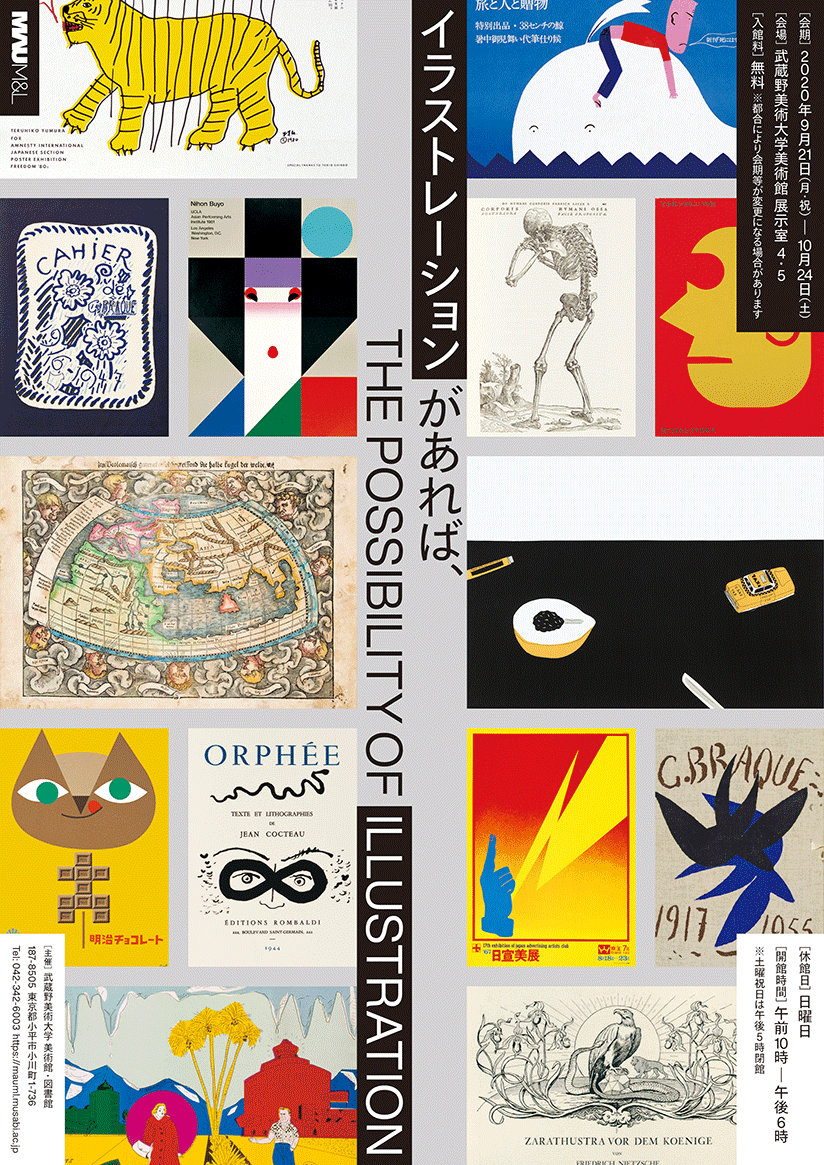 September 21, 2020(Mon)〜October 24, 2020(Sat)
The Possibility of Illustration
Illustration has developed in concert with advances in reproductive technologies and media. In Japan, particularly, from the 1960s, a period of the sudden rise of graphic design, the role of the illustrato,r plus the term irasuto, a shortened form of the English word "illustration", has gained wide recognition in society. In this exhibition, we display works related to illustration from the late nineteenth century to the present. Through them we will consider illustration from multiple perspectives, including whether illustrations are works of art, and distinctive styles, in order to rediscover their stylistic expand and fascination.
Date

September 21, 2020(Mon)-October 24, 2020(Sat)

Time

10:00-18:00(Closes at 17:00 on Saturdays and holidays)

Closed

Sundays

Admission

Free

Venue

Musashino Art University Museum Gallery 4・5

Organizer

Musashino Art University Museum & Library

Advisor

Yuji Akatsuka(Professor, Musashino Art University Department of Painting/Director of MAU M&L)
※Due to the ongoing COVID-19 situation, the exhibition dates are subject to change.
Inquiries
Contact Form
Musashino Art University Museum&Library
Highlights
Works