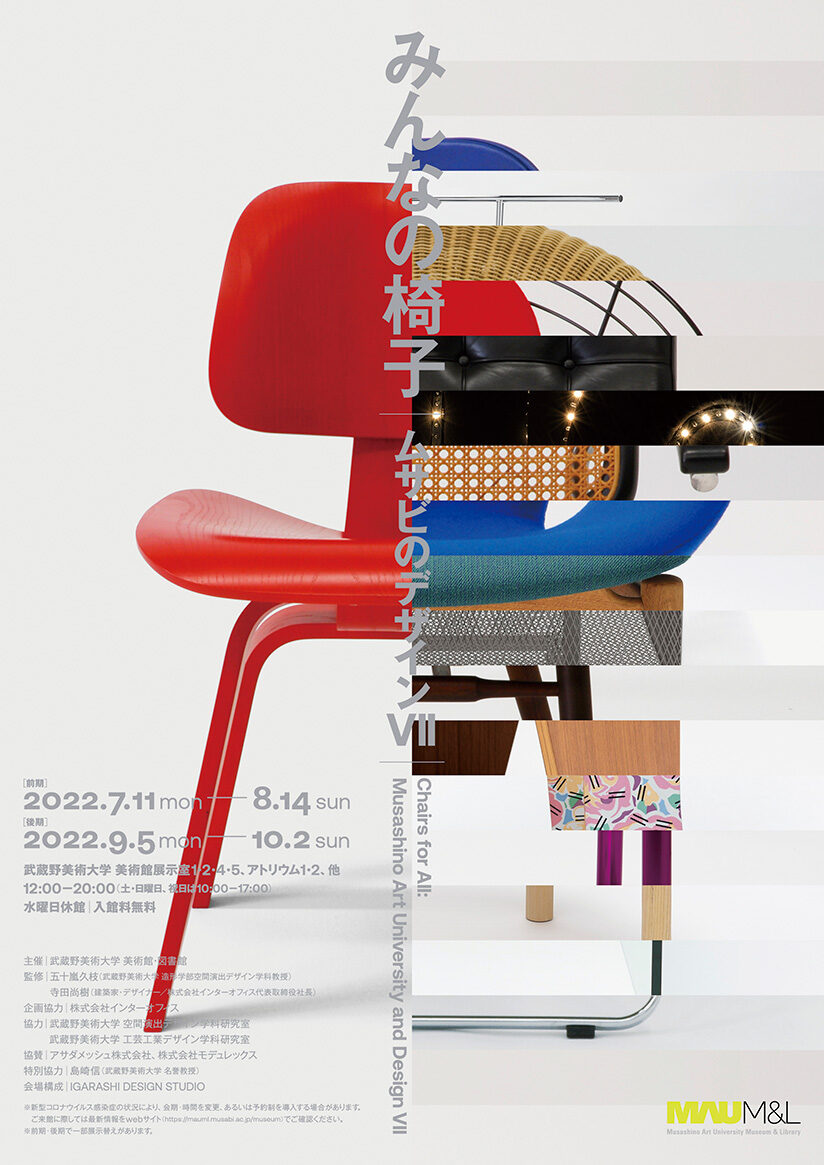 July 11, 2022(Mon)〜August 14, 2022(Sun)
September 05, 2022(Mon)〜October 02, 2022(Sun)
Chairs for All: Musashino Art University and Design Ⅶ
Materials, techniques, functions, forms, economies, politics, concepts: the design of a chair brings together essential elements of product design. This exhibition presents 300 chairs selected from the museum's collection of modern chairs, organized in groups of chairs regarded as superb works in the history of design. Visitors may carefully scrutinize, touch, and sit on any of the 300 chairs—and explore the history of modern design in the process.
Date

July 11, 2022(Mon)-August 14, 2022(Sun)、September 05, 2022(Mon)-October 02, 2022(Sun)

Time

12:00 - 20:00 *Saturdays, Sundays and National holidays: 10:00 - 17:00

Closed

Wednesdays

Admission

Free

Venue

Gallery1,2,4,5, Atrium1,2

Organizer

Musashino Art University Museum & Library
Due to COVID-19, changes may be made exhibition periods and museum hours, and a reservation system made be introduced. We announce the latest information on this website.
Inquiries
Contact Form
Musashino Art University Museum&Library