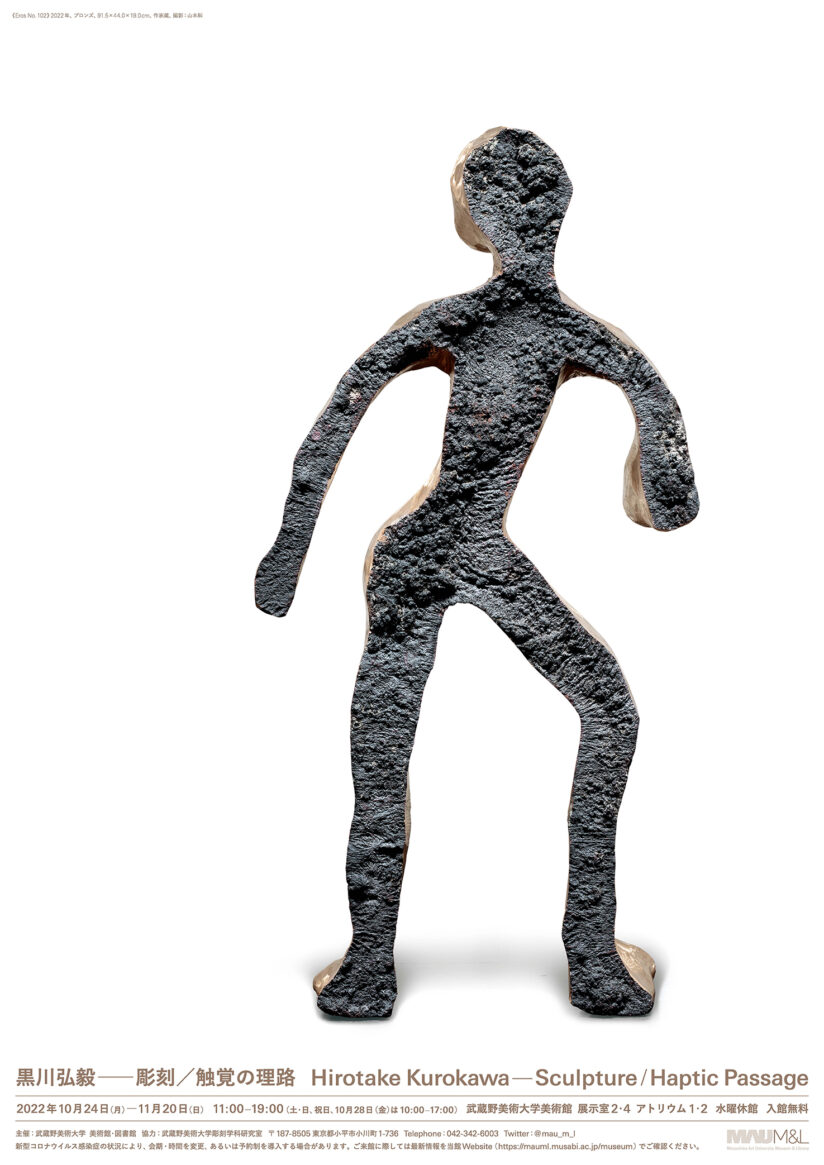 October 24, 2022(Mon)-November 20, 2022(Sun)
Kurokawa Hirotake: Sculpture/Haptic Passage
Kurokawa Hirotake has consistently made bronze sculptures with his own techniques. This exhibition starts with the representational works from his student days, in the 1970s, and brings together about 100 significant works from all his series, which began in the early 1980s: SIRIUS, Hekate, Benne Bird, Moon Fish, Spartoi, Golem, and Eros. Through them, we trace back his activities over half a century, from his early period to today.
Date

October 24, 2022(Mon)-November 20, 2022(Sun)

Time

11:00 - 19:00 *Saturdays, Sundays, National holidays and 28 Oct (Fri) : 10:00 - 17:00

Closed

Wednesdays

Admission

Free

Venue

Gallery2,4, Atrium1,2

Organizer

Musashino Art University Museum & Library
Due to COVID-19, changes may be made exhibition periods and museum hours, and a reservation system made be introduced. We announce the latest information on this website.
Inquiries
Contact Form
Musashino Art University Museum&Library